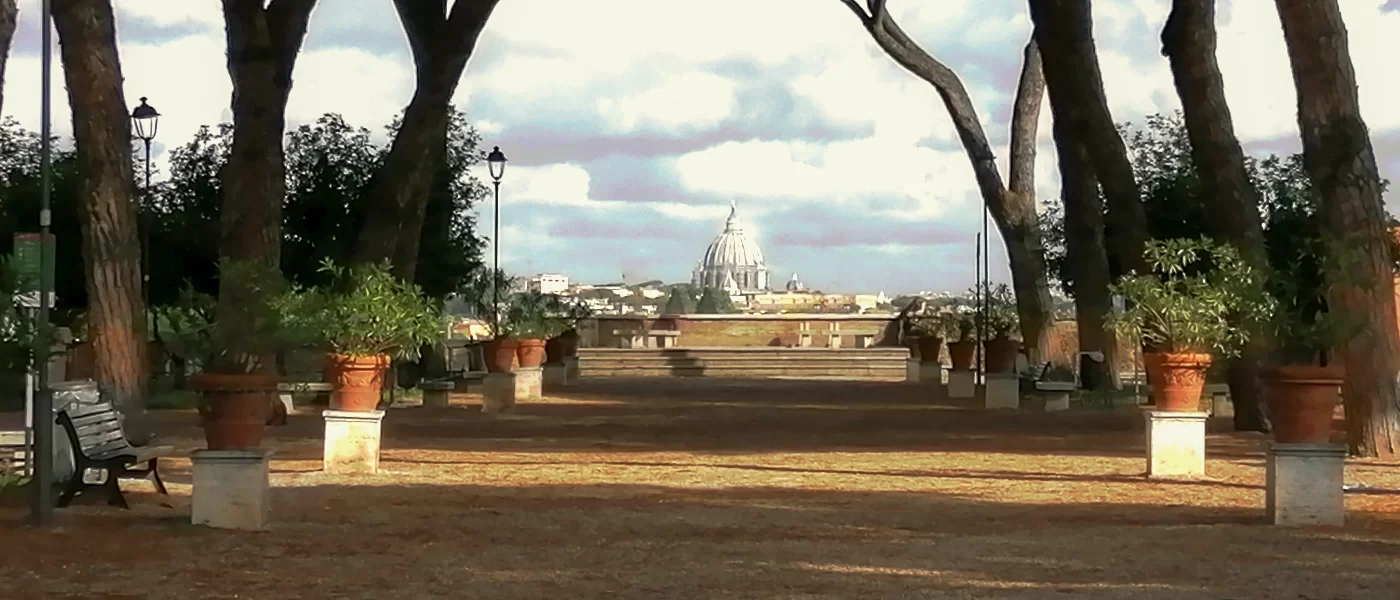 Oranges Garden Wheelchair Rome Accessible Tours
The walls of the fortress now surround garden, very popular because from the Belvedere overlooking the river you can enjoy a splendid view of Rome
Oranges
Accessible
Tours Garden
Orange Gardens Wheelchair Accessible Tours Rome Day Trip
Rome Wheelchair Accessible Transportation
Orange Gardens Wheelchair Accessible Tours
Parco Savello, better known as the Oranges Garden wheelchair accessible tours, is a small terrace on the Aventine Hill overlooking the Tiber River.
From this corner, one of the most loved and popular in the city, you can enjoy one of the most beautiful views of Rome.
Savello Park extends over the area of ​​the ancient fortress built by the Savelli Family between 1285 and 1287 near the church of St Sabina, on top of a pre-existing Castle built by the Crescenzis in the X century.
The land passed into the hands of the Dominican friars, who in 1219 obtained the assignment of the Basilica of St Sabina and used this space as a vegetable garden.
According to legend, the founder of the order, St Domenico of Guzman, brought the first orange trees from Spain.
The first sweet orange would have been planted in the nearby monastery, in whose cloister it is still today, protected by glass, and the others bitter in the garden.
Touring Orange Gardens
A few steps from the Oranges Garden, in Piazza dei Cavalieri di Malta, is the Priory of the Knights of Malta.
It is a villa which, after hosting the Templars in the Middle Ages, in the XII century passed into the hands of the knights of the hospital of St Giovanni in Gerusalemme, an order of chivalry established in Rhodes and then in Malta to welcome pilgrims on their way to Holy Land.
The structure is the seat of the embassy of the Sovereign Military Order of Malta to the Italian Republic.
Even if it is not open to the public, the villa allows you to admire one of the most beautiful views of Rome.
From the keyhole of the entrance door it is possible to see the dome of St Peter's Basilica perfectly framed in perspective by a tree-lined avenue at the end of the garden.
Of course, long queues form to see the show.
Hop for a stroke of luck or get in line, because it's really worth it.
Booking & Travel
Orange Gardens wheelchair accessible tours unmissable visit at it with our Rome Accessible Tours. Specifically tailored to wheelchair users, reduced mobility persons with an adapted transport.
Rome Wheelchair Accessible Hotels Free Barrier
Rome Wheelchair Accessible Adapted Services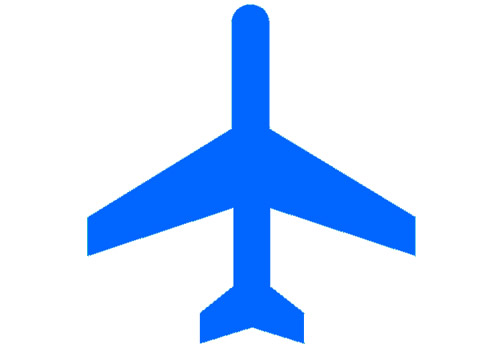 Rome Wheelchair Accessible Shore Excursions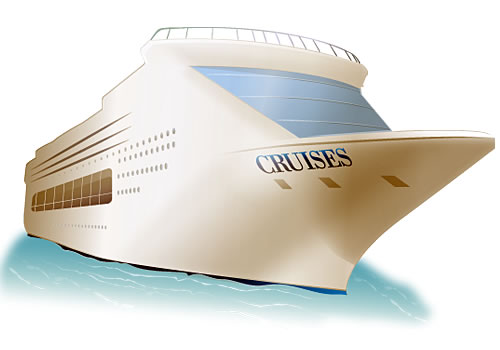 Rome Wheelchair Accessible Shore Excursions