Rome wheelchair friendly tours holiday package client testimonial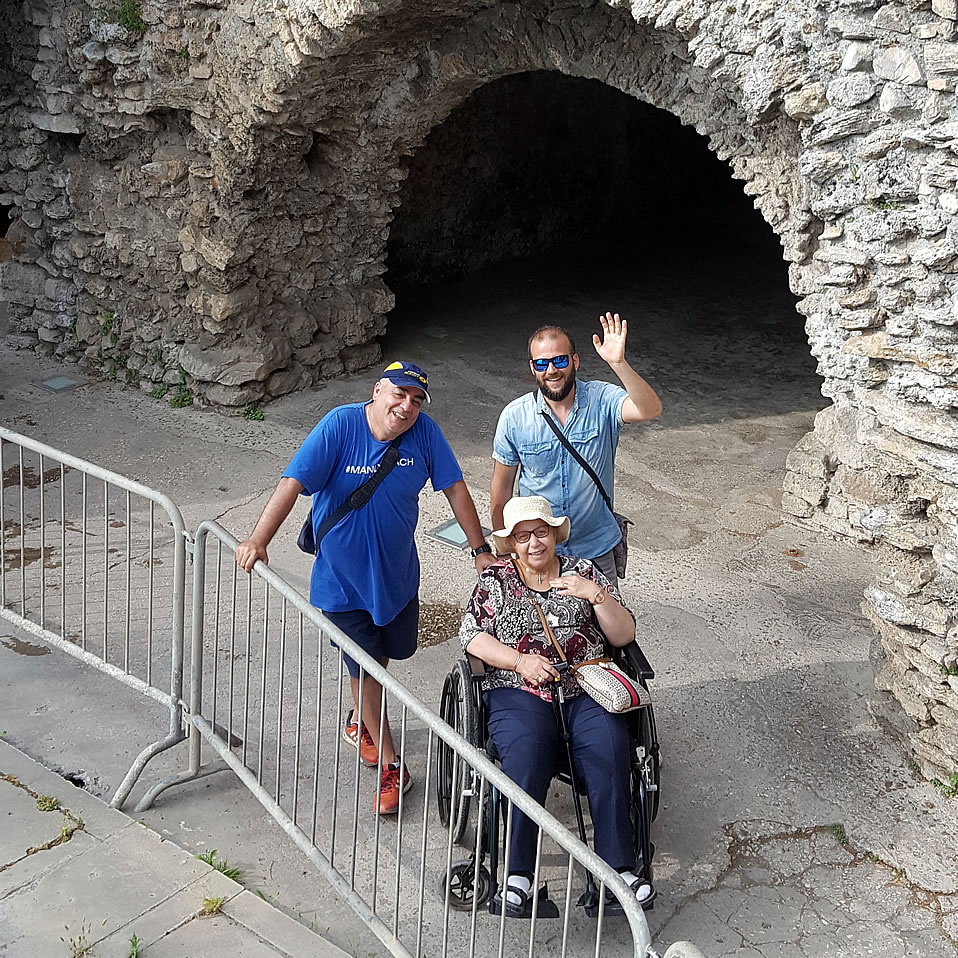 Dalia Youssef
Cairo - Egypt
11th June 2017
My mother and me have just returned from a wonderful holiday in the beautiful city of Rome.
My mother has limited mobility and requires the use of a wheelchair.
I have been very fortunate to find this website, and booked for a two-day tour.
By the end of the first day, my Mum and me were so impressed by the service that we actually asked if we could extend the tour by an extra third day.
Vincenzo provides a very friendly, professional and efficient service that made our trip so much more enjoyable.
He and Federico made sure we were able to have a stress-free tour, getting us at the top of lines, and finding access routes.
They were both amazing and supportive, and went above and beyond, making sure that we get to see as much as possible ( and even MORE!! ).
Mum was able to see so much more than I expected to be possible, and she has been singing their praise ever since.
I would definitely book this service the next time we're in Rome.
I highly recommend it to anyone who requires this type of service.
Vincenzo, Federico…
Thank you so much, guys!!